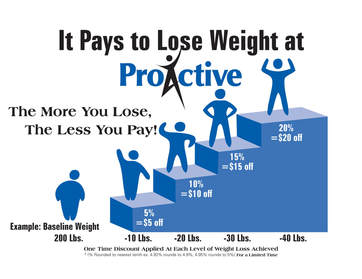 IT PAYS TO LOSE!
​October 1 - December 31, 2017
​
​Whether you are just starting out or well on your way to your weight loss goal, Proactive is the program that rewards your hard work with a progressive discount on your service
to keep you motivated and on track!
​
Call 858-484-2800 for details
on how you can win by losing!
---
---